Does talking about money with your partner stress you out?
46% of couples agree money is their biggest challenge in the relationship


Imagine planning a wedding with your partner that ends in a fight because no one is willing to compromise their idea of a good budget. And then having this same argument over every little money issue, ever.
Not fun!
Does talking about money with your partner always end in an argument?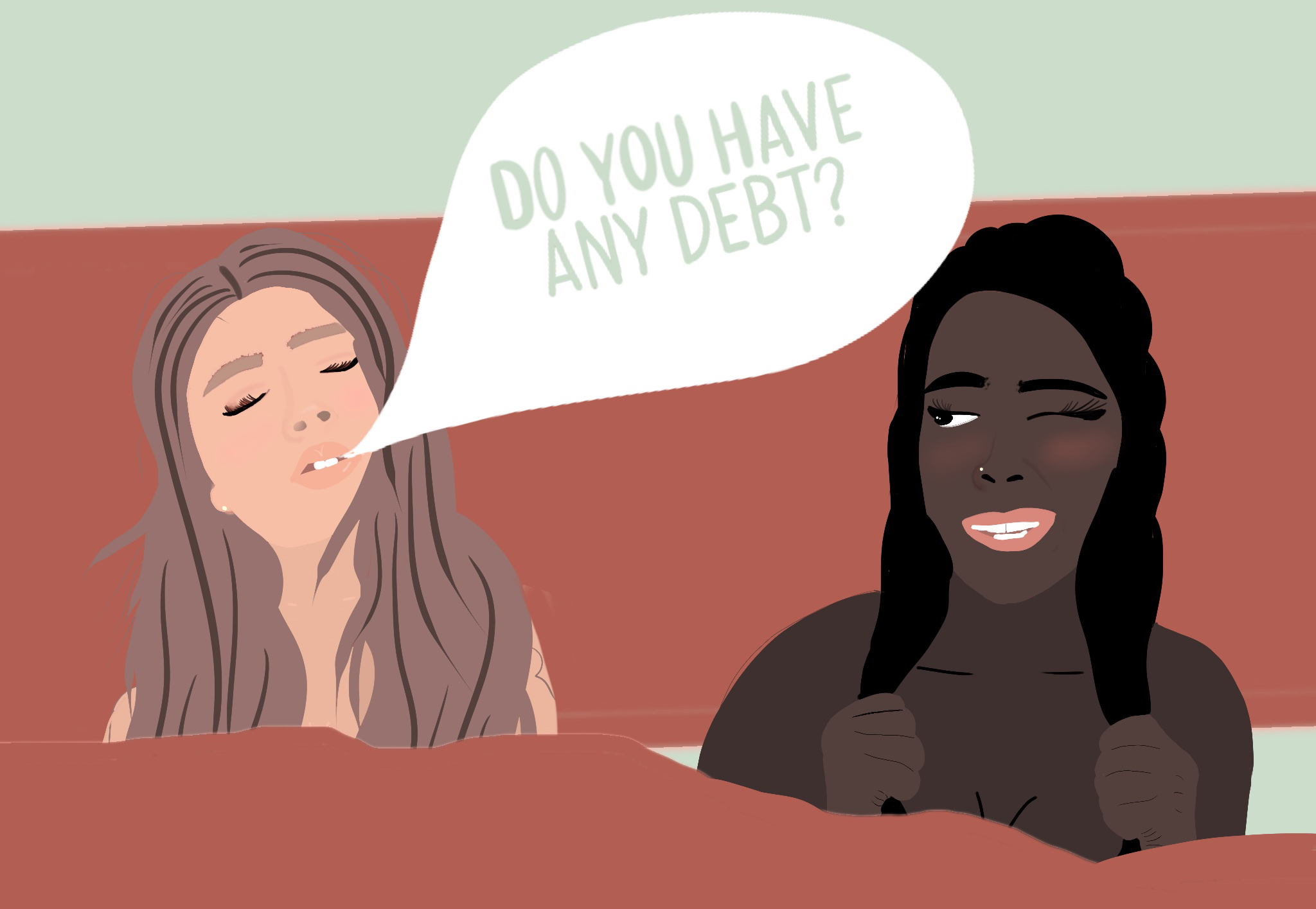 67% of couples with debt argue about money (41% without debt do, too)
Spoiler alert: This conversation is hard for everyone. But, it doesn't have to be. In this course, I use the exact exercises my husband and I use every year to review our financial goals and budget.
The 'Oh F*ck, Are We Ready to Talk About Money' course is perfect fit for you if:
You are in a serious relationship but have yet to share any financial details with one another
You talk about money, but the conversations usually end in an argument or don't feel productive
You want to start planning your financial future with your partner, but don't know where to start
You are tired of awkwardly navigating multiple articles online to find 'tips and tricks' for talking to your partner. 
Buy back the time you've lost in past attempts to discuss money with your partner.
In this course, you will:
Find a way to communicate about money effectively
Learn about the emotional side of a dollar
Get to know all of the details you're too uncomfortable to ask
Tackle questions that help you and your partner understand your money stressors
Focus on setting ground rules so that both of you feel heard
Learn the best way to manage your finances as a team
It's finally time to do a full deep dive into your money in a safe space.
'Oh F*ck, Are We Ready to Talk About Money?' makes an awkward conversation finally feel comfortable.
We do not want to be a statistic, hunny!
What does the 'Oh F*ck, Are We Ready to Talk About Money' course get you?


✔ 15 exercises to help you better understand each others' financial situation
✔ A 24-page printable workbook to use as you go through the course
✔ 7 video lessons to guide you through the tougher conversations
✔ 3 goal-setting tactics to help you plan your financial future together
✔ Quiz to help you identify the best way to manage your money
✔ Excel spreadsheet to manage your monthly budget separately or together
Talking about money has lead my partner and I to many successful financial milestones.


Paying for our wedding in full
Saving a $60,000 down payment
Saving a $15,000 emergency fund
Saving $10,000 for our daughter
Tripling our income
Now, it's your turn.
Hi, I'm Alyssa Davies
I am the author of The 100 Day Financial Goal Journal and founder of MixedUpMoney, the 2019 Canadian Personal Finance Blog of the Year.
I've been with my husband for ten years and married for four of those years. For us, talking about money is an everyday conversation. At first, we felt weird and uncomfortable each time one of us would bring up finances. Those minor arguments and unproductive discussions helped us quickly realize that we would never achieve financial success together without transparency. This course includes the exact questions we ask and the way we plan for long-term financial goals (to this day).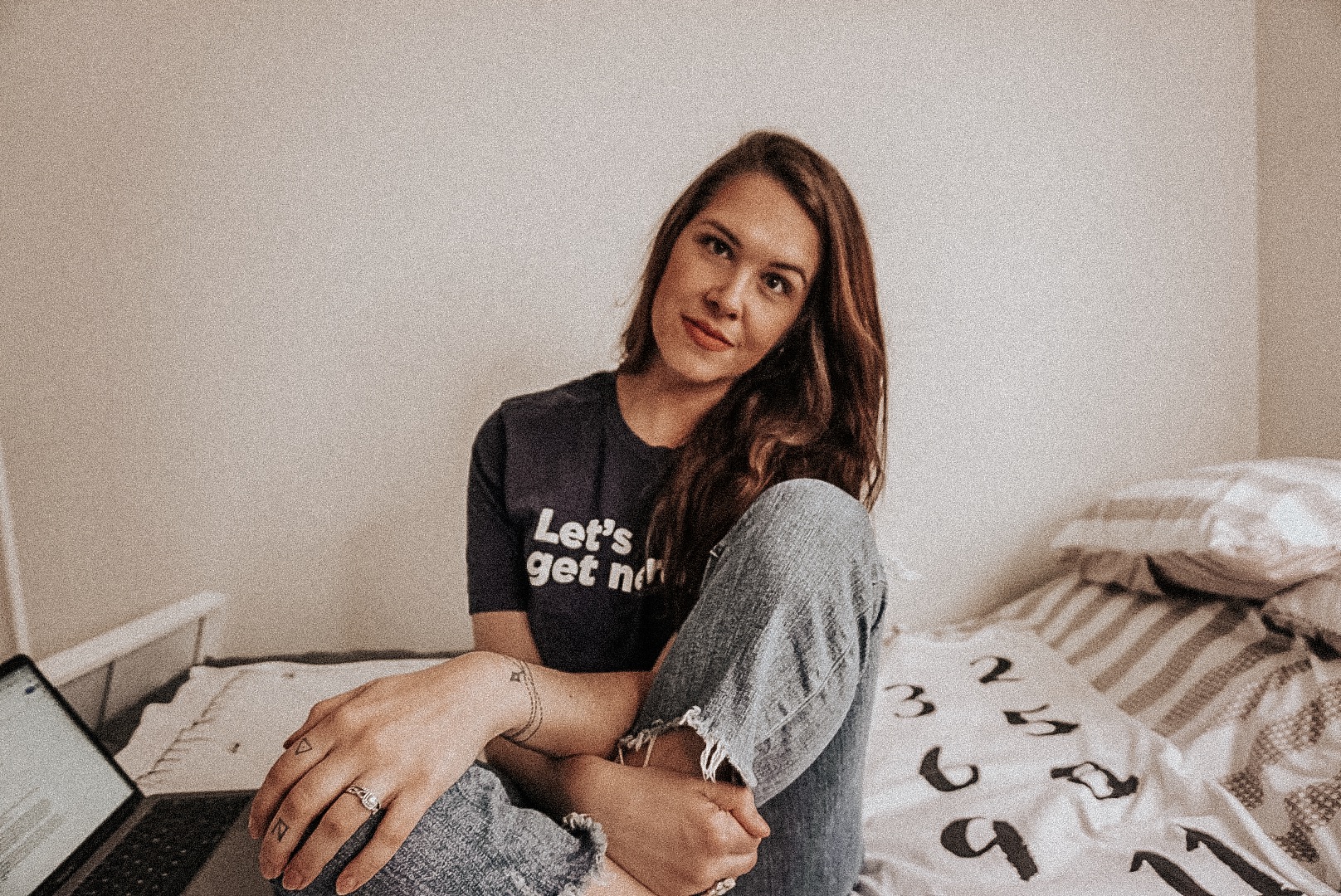 FAQs 
(Frequently Asked Questions)
What if my partner isn't as into the course as me?
Your partner has every right to feel uncomfortable speaking about finances. Consider all of the ways money can make us think: embarrassed, judged or shameful. In this course, we encourage stopping and taking breaks if you ever feel uncomfortable. It's a slow start, strong finish, for people who are just the same as your partner who might not be ready to jump in with both eyes closed.
What if we've already spoken about money?
Even if you already regularly talk about money, this course can help set a standard way you approach your finances as a team. It will also help you explore new ideas for goal-setting and getting to know each other's money on a deeper level.
We just started dating, are we ready to talk money?
It is never too early to talk about finance in a relationship. The earlier you start, the better. But, keep in mind that some of the longer-term goals might not work for you — yet. This course is best suited to couples who are living together or actively planning their future.
I'm not from Canada. Does this course still work for me?
The content within this course is universal and will work for any couple willing to take the next steps in their financial life together.
How long does this course take?
This virtual workbook is entirely self-paced. I recommend couples only tackle one module in a day, as it can be emotionally exhausting to talk about money, but it's up to you how quickly or slowly you work your way through the course.
How long do I have access to the course?
You will have access to this course for one year.
In that year, if we make any updates to the curriculum, they are all yours for the full 365 days.
What format is the course?
The course is a blend of text, illustrations, printable worksheets, exercises to do as a couple, and videos.
Do you offer refunds?
This course does not accept returns, exchanges or cancellations. 
Can I pay for someone else to access this course?
Absolutely! If you want to help our a friend or family member who is struggling to talk finance in their relationship, we'd love to help you set up their access code. Please email us at [email protected] to confirm the details.